Turn In Your Lease Up To 24 Months EARLY, Even If You Did Not Lease From Us AND We Will Pay You Up To $500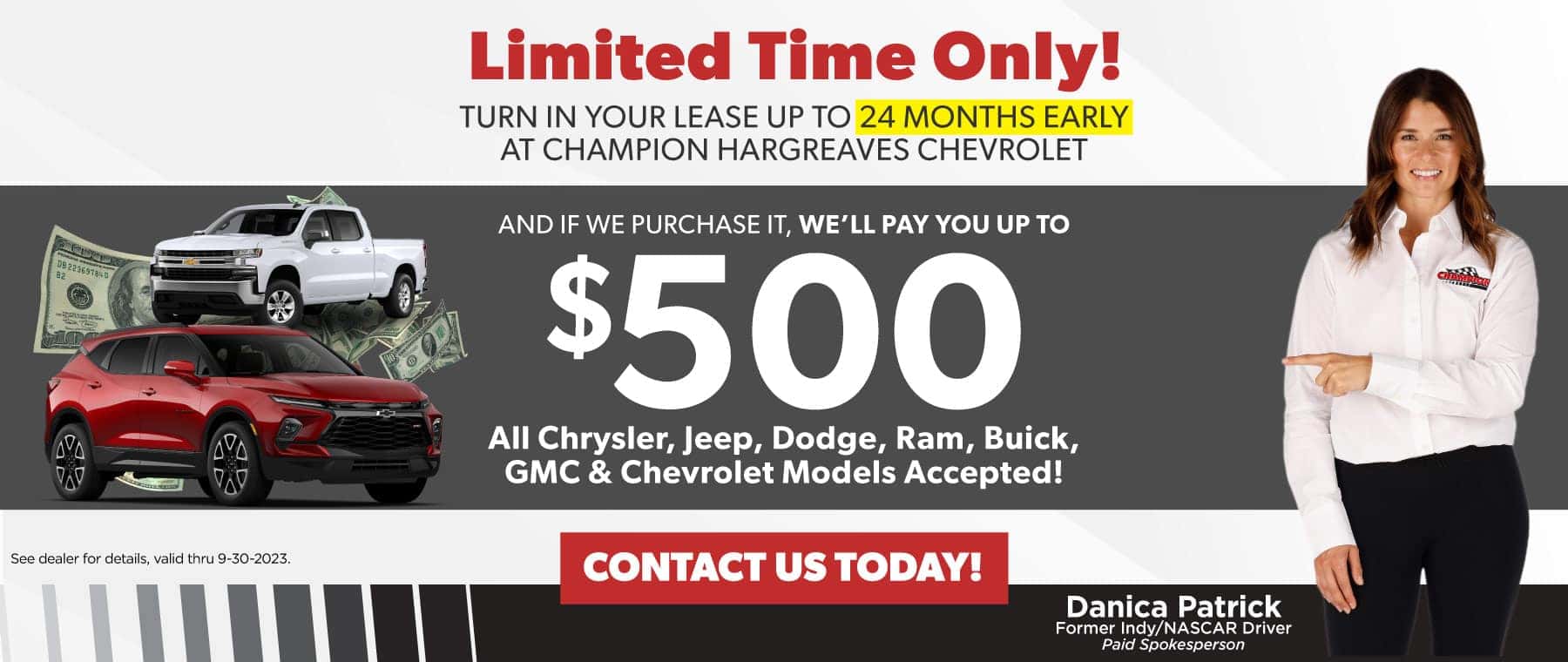 Are You Thinking About Getting Out Of Your Lease Early?
Vehicle values have never been better and we would like to assist you with ending your lease early while helping you save up to thousands in monthly lease payments PLUS put a check in your pocket! Even if you did not lease from our dealership we want your vehicle and now is the time! Turn in your lease up to 24 months early and we'll pay you $500!

*Limited time only. Prior lease turn in's and lease turn in purchases are not eligible. Eligible towards Chrysler, Jeep, Dodge, Ram, Buick, GMC and Chevrolet vehicles. See Dealer for complete details. Payment to be made at time of drop off. Expires 9/30/2023.